News
"Child Nation. Growing up in Italy" in Brussels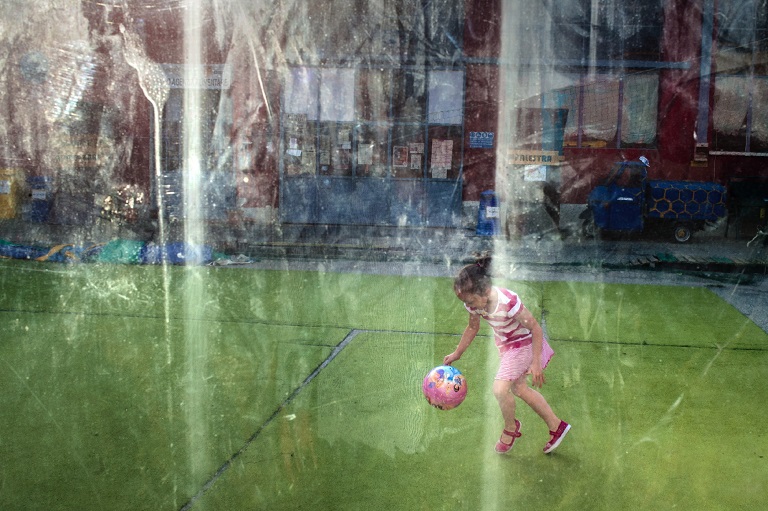 The exhibition "Child Nation. Growing up in Italy" will be presented in Brussels on October 17th, 2023. The multimedia project is promoted and produced by Con i Bambini as part of the Fund against Educational Poverty in Children and Youth in Italy with the sponsorship of Rai per la sostenibilità ESG.
The opening will take place on Tuesday, October 17 at 5pm at the Philanthropy House, hosted by Philea – Philanthropy Europe Association at Rue Royale 94. After the initial welcome by Delphine Moralis, CEO of Philea, the floor will be given to Maria Teresa Bellucci, Deputy Minister of Labor and Social Policies and Vice President of the Strategic Steering Committee of Con i Bambini, and Marco Rossi-Doria, President of Con i Bambini. The photographer Riccardo Venturi, twice winner of the World Press Photo, who took the shots, the videomaker Arianna Massimi, author of the documentary "States of Childhood", and Ilaria Prili, president of Akronos, who curated the exhibition, will also speak.
At the end of the opening ceremony, it will be possible take part in guided tours of the exhibition, led by the artists. Admission to the opening ceremony is free, upon registration at the link https://tinyurl.com/child-nation-inauguration
The images and the documentary are the result of a two years journey, from North to South of Italy, through dozens of "educational sites" among the over 600 selected by Con i Bambini as part of the Fund, with the aim of highlighting the complexity and difficulties of growing up in Italy and trace an unprecedented narrative path, across children and youth fragility, lack of opportunity, also marked by an irrepressible hope in the future: fighting educational poverty equals to letting the country grow the possibility of change thanks to the opportunities given to thousands of children and their families.
The exhibition has also received the medal of the President of the Italian Republic Sergio Mattarella, who wanted to show his support for the initiative. The exhibition was also presented to Pope Francis by the President of Con i Bambini, Marco Rossi-Doria, the President of Acri Francesco Profumo and the artists.
After several events in Italy, starting with the national preview at the Museum of Rome in Trastevere, with over 15,000 visitors, the exhibition arrives in Brussels thanks to the collaboration of Philea – Philanthropy Europe Association, a European association that brings together over 10,000 public benefit foundations present in more than 30 countries.
The exhibition will be open from Monday to Friday, from 9am to 5pm, with free admission, until January 12, 2024.