News
On line contest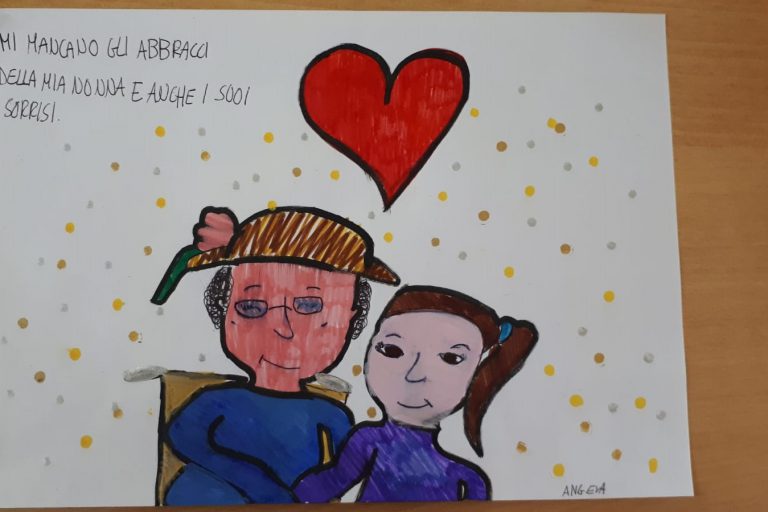 During the health emergency caused by Covid, which put a strain on children and young people who suddenly had to stay locked up at home, Con I Bambini launched an open image and drawing contest on Instagram, to give voice to the many children, teens, and families in difficulty.
#Conibambiniallafinestra
There were images of the sea, of gardens, of parks, hugs from grandparents, and first loves. But also, empty streets, flashes of lightning, coffins, and coronavirus in some drawings by children in Milan. Luckily there were so many rainbows of hope. These are small signs of how the suffering of children and young people, as well as their dreams, often remain behind the window, in silence, among the worries of adults.
Thanks to the open contest #conibambiniallafinestra launched by Con I Bambini on Instagram, on April 27, 2020, for International Drawing Day, in just one week, 1200 drawings were received from all over Italy.
The drawings were posted on Con I Bambini's Instagram profile page.
#Mimancalascuola (I Miss School)
Friends, classmates, teachers, professors, school desks without distancing. But also, recess, field trips, hugs, and the sound of the school bell. There are many things that children and young people miss about school.
What do you miss most about school? This is the question we asked students of all ages, who answered with a single word, writing it on a piece of paper or cardboard and used the hashtag #mimancalascuola. The photos were posted by the individual participants on their Instagram profiles by tagging @conibambini and using the hashtag #mimancalascuola.